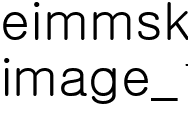 Let me start by conveying my personal excitement to be in Hainan this week. I am always struck by quality of the exchanges I witness in Boao, and this has been an upward trend over the years.

I am also delighted to be sharing the stage with you today, Mr Xiao, and thank you for your opening remarks. I am pleased that SASAC and SK have decided to step up collaboration on social value measurement. Our proposed MOU will send a powerful message both locally and regionally on the importance of shared value.

I am particularly excited about this partnership as this isn't just an academic exercise. This is an opportunity for Firms in Korea and China to work collaboratively on the implementation of shared value projects. We would invite other public and private stakeholders (corporates, NGOs and members of civil society) to come to us and join our initiative, and to learn more about how we intend to boost sustainable growth and local employment.

Ladies and gentlemen, from experience in many forums, conferences and workshops, I know discussions today will cover the trade-off between economic and social value. Should short-term financial value be sacrificed for a long term gain in social value? We had a very interesting debate on this very topic in Davos just two months ago.

I could of course give you my own perspective. But actually, let me talk about my institutional shareholders instead.

We completed a survey in January where we reached out to a total of 50 institutional investors in our top four affiliates. These generate the bulk of our revenue (SKI, SKH, SKT and Hynix). And I was stunned by the results of the survey.

Respondents believe social value is necessary for the sustainable growth of our company. That question got the highest score with an average 4.18 out of 5. Respondents similarly agree that our innovative approach to social value is effective, and that it ought to be reflected in our reporting as a key financial. Encouragingly, our shareholders think short term financial sacrifices are acceptable if it means we are generating long term social value.

Ladies and gentlemen, to put it simply and to conclude, our shareholders feel strongly about social value. And we recently amended our articles of incorporation to reflect this and create a balance between the financial and social value objectives; a balance that treads a path between the interests of our shareholders and the welfare of our wider community.

As I said earlier, I believe this question of balance to be fundamental to any discussions on the role of business in the generation of social value. I look forward to the moderated panel and to hear what our distinguished speakers will have to say on this. Thank you all.