toktok newsletter will keep you up-to-date with the latest news on SK and affiliates.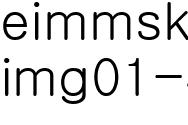 On July 15, 2020 Icheon Forum held the 2nd live sub-forum on the environment. The live sub-forum consisted of an expert lecture and panel discussions on the 'Deep Change toward a Sustainable Chemical Industry.' The forum held a panel discussion on 'Am I Abnormal, Not Being Able to Live without Plastic? to share insights with the panelists and audience, reflecting on the needs for deep changes in the chemical industry. The panel discussion was followed by a lecture by Mr. Kim Ji-hoon, a partner of Boston Consulting Group (BCG) who spoke on the needs for change in chemical businesses and their current responses under the title of 'Post-COVID: Implications for Chemical Industry.' Last, but not the least, the panelists were again invited to a discussion on 'Deep Change toward a Sustainable Chemical Industry.' The panelists examined the ongoing trends of the environmental industry and suggested directions for deep changes in the chemical industry.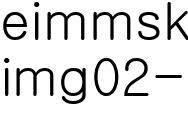 July 17, SK holdings announced an additional investment of approximately 100 billion won in the Chinese global copper foil maker Wason as a part of its focused investment in EV batteries and components. This is a preemptive investment made approximately one year after the initial investment of roughly 270 billion won in last April, intended to capture the rapidly growing copper foil market. Wason is the world's biggest copper foil manufacturer, and has been aggressively expanding its production capacity by acquiring competitors and building new plants since the initial investment by SK holdings last year. As of July, Wason produces 40,000 tons of battery copper foils per annum, making it the biggest global copper foil maker. Moreover the Chinese company plans to keep increasing its production to even more up to 140,000 tons by 2025. As the cooper foil market is forecasted to grow ever more thanks to the explosive expansion of the EV market, Wason's growth is expected to further accelerate into the future.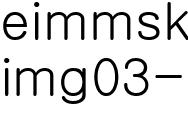 SK infosec will transfer security control platform technologies to VinCSS, the security service affiliate of Vingroup, ranked No.1 in Vietnam in terms of market capitalization, in a bid to expand its clout in the information security service market of Vietnam. On July 7, SK infosec said that an agreement was signed with VinCSS to implement a Secudium security control platform. The agreement will allow SK infosec to build a Secudium platform in VinCSS' security center and transfer overall platform operation excellence and know-how covering on how to utilize Secudium in detecting, analyzing, and addressing cyber attacks. Enabled by Secudium, VinCSS will deliver security control services to Vingroup's affiliates and other third party customers. Both companies consider further expanding their business presence in Vietnam, growing their business portfolio from security control services to solution distribution and converged security services in a bid to serve the demand for information security services in Vietnam.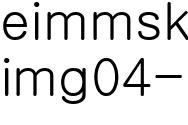 On July 6, SK E&C signed an engineering service agreement with Uzbekistan's state-run oil and gas company UNG (Uzbekneftegaz) on a $600 million project to modernize its Bukhara oil refinery. UNG is a state-run oil and gas corporation with 120,000 employees incorporated in 1992 and Uzbekistan's largest company in charge of oil and gas-related projects. The agreement is worth $720 million and is intended to modernize the Bukhara oil refinery refining 50,000 barrels of oil a day. SK E&C will start a full-scale FEED through this contract. In the basic design phase, important features of the project will be reviewed, including the project high-level design production, identification of applicable detailed technologies, and project cost estimation. SK E&C plans to improve the refinery facilities to convert heavy oil to high-value-added light oil products, and upgrade the quality of products such as gasoline and diesel to meet emerging eco-friendly standards (Euro V).