Covid-19 was a wake-up call for the world to recognize the importance of preserving natural ecosystems and sustainable growth. Major countries around the world have been declaring their commitment to net-zero emissions and the European Commission proposed the European Green Deal, all of which are part of the efforts to respond to climate change. Korea also decided to work toward achieving net-zero emissions by 2050 by offsetting its carbon footprint with reduction in carbon emissions. Eight SK Group affiliates, including SK Holdings, SK Telecom, SK Hynix, SKC, SK Siltron, SK Materials, SK Broadband, and SK IE Technology, will be the first Korean companies to join RE100. This move signals SK's commitment to relying 100% on renewable energy sources along with many global companies around the world and accelerating its plan for ESG management.
RE100, a Commitment to Achieving 100% Reliance on Renewable Electricity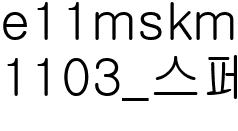 RE100, short for Renewable Energy 100%, is a voluntary global initiative for companies around the world that are consumers of electricity to commit to 100% reliance on eco-friendly, renewable energy sources such as solar and wind power generation. The initiative was launched at Climate Week NYC 2014, led by The Climate Group, an international non-profit organization for environment, in partnership with the Carbon Disclosure Project (CDP).
Although it is a voluntary campaign, it requires more than simply declaring the commitment to renewable energy. Member companies must be verified by a third-party on their renewable energy facilities and production volume and set up a tracking system. Despite the requirements to fulfill, 263 companies around the world (as of the end of October 2020) have joined the RE100 initiative. The most influential companies around the world, such as Google, Apple, BMW, Microsoft, and IKEA, which collectively account for more than 5% of the global GDP, have joined RE100.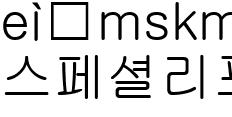 RE100 member companies are required to establish a plan to reach the target of 100% renewable electricity by 2050. Across the world, countries are introducing eco-friendly policies to reduce greenhouse gas emissions and setting various targets to expand the nationwide use of renewable energy. Europe and the U.S. have gone as far as restructuring the electricity market in order to make it easier to trade renewable energy. In addition, the reduced cost of solar and wind power generation, which among all renewable energy sources are leading the growth of the global renewable energy market, is boosting the renewable energy market. Shifts in the consumption patterns where the role of consumers is enhanced are also encouraging companies to produce eco-friendly products. In line with these trends, numerous companies are joining RE100 and setting up their respective roadmap for sustainable energy for the long-term in accordance with the nature of their industry. For instance, Apple already reached 100% of renewable electricity in 43 countries where it operates in April 2018. In addition, on July 21, the company also announced its plan to launch the Supplier Clean Energy Program, which aims to ensure that suppliers of Apple also rely 100% on renewable energy by 2030 to manufacture and provide components to the company.*
*TSCM, a Taiwanese semiconductor manufacturer announced its plan to join RE100 just a week after Apple's announcement of the program (July 27), and 71 companies across the world, including SK Hynix, have signed a partnership with Apple for its Clean Energy Program.
The First in Korea to Commit to Joining RE100—One Step Closer to the Era of Renewable Energy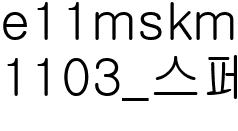 Companies that join the RE100 initiative will use eco-friendly, renewable energy for all of its products down to the raw materials. This means that the RE100 initiative began to have a direct impact on export competitiveness in trade. Until recently, the two countries that did not have any RE100 member companies among major OECD nations were Russia and Korea (the reason being that solar and wind power generation costs more than the existing commercial electricity generation in the countries, which prevents companies from readily making a commitment to power generation from renewable energy sources). However, on November 2, SK Group became the first company in Korea to declare its commitment to joining RE100. Eight affiliates of SK Group, including SK Holdings, SK Telecom, SK Hynix, SKC, SK Siltron, SK Materials, SK Broadband, and SK IE Technology, submitted an application to join RE100 to its committee. The application will be reviewed by The Climate Group, which will grant membership. If the application is approved, SK Group will be submitting its implementation plan within a year after joining the campaign and be monitored on the progress made on the implementation plan on a yearly basis. The plan is to increase the use of renewable electricity to 100% by 2050.
* Eligibility to join RE100 is not offered to a business arm or unit of a company, but at a company level. The Climate Group will screen out companies that operate businesses that involve fossil fuel, including oil refining, petrochemicals, and gas, based on its independent review.
The eight affiliates of SK Group plan to increase the percentage of renewable energy through various government measures that are under way for implementation, which include: a "third-party power purchase agreement (PPA)," which will provide renewable energy based on the contract between a renewable energy generator and Korea Electric Power Corporation (KEPCO); the "Green Pricing Scheme," which will allow companies to pay a premium to KEPCO to purchase power to have the purchase acknowledged as use of renewable energy; and allowing companies to make an equity investment in renewable energy generation projects to be acknowledged as using renewable energy.
Other affiliates of SK Group, such as SK E&S, SK Energy, and SK Gas, which are not eligible to join RE100, will independently set a target that is equivalent to the target of the RE100 initiative to increase the usage of renewable energy. For example, SK Innovation's battery business cannot join RE100 due to the joining criterion for a member to be an independent company, but targets that are equivalent to those of the RE100 will be set and plans will be implemented in consideration of the demands of global electric vehicle OEMs and institutional investors. Even before applying for the RE100 membership, SK Group has been engaging in, and expanding, eco-friendly businesses and activities.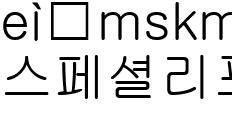 Shift to renewable energy is not a choice anymore, but a must. The international community is strengthening the environmental regulations as is evidenced by the EU's consideration of imposing a carbon border tax (imposing tariffs on imported goods with a high carbon footprint)." Countries like Korea that heavily rely on trade do not have any other options but to adopt low carbon emission and eco-friendly management of business such as the RE100 initiative in order to bolster the country's export competitiveness. In line with this context, the Korean government announced the Green New Deal (in July this year) as part of the Korean New Deal in a move to clearly set the goal of becoming a carbon neutral society. In addition, the "Long-term low greenhouse gas Emissions Development Strategies (LEDS)" was also introduced with the goal of fine-tuning the vision of achieving carbon neutrality by 2050. SK Group's joining RE100 is not only projected to secure the trust of the market and society as the "a global top company that successfully implements ESG," but also expected to allow the company to stay a step ahead to respond to the strengthened supply chain management of global companies in the U.S. and Europe. Increased use of renewable energy is now a crucial standard to determine the competitiveness of a company.