With the surging number of Covid-19 cases, there is an ever-growing interest in "contactless healthcare," led by telemedicine service. The concept of being contactless is making waves in the healthcare industry, bracing itself for innovation in light of the Fourth Industrial Revolution and IT technology being applied to many of its areas.
** Terminology **
* Telemedicine service : Provision of medical services without physical contact by doctors to patients through various methods of communication such as phone calls, email, and video calls.
* Contactless healthcare : Provision of a comprehensive range of healthcare services without physical contact including telemedicine service by incorporating ICT.

"Contactless Healthcare" on the Rise in the New Normal
Since the outbreak of Covid-19, "being contactless" has become the new normal across various societies and it is fast gaining traction in the healthcare industry. Covid-19 has had a massive impact on the global economy, and according to a survey conducted by KPMG Global on the impact of the pandemic and the resilience predictions on 16 industries across 29 countries, "pharmaceutical/medical device" and "healthcare" industry were among the six industries that were on a growth path.
The healthcare industry was already growing before Covid-19 thanks to the increasing demand for healthcare due to ageing populations and integration of ICT into healthcare services, spurred by the Fourth Industrial Revolution. While the majority of consumers of healthcare services before Covid-19 were patients and aged populations, the pandemic resulted in increased public awareness that even the healthiest person can fall ill, expanding the demand for healthcare services. Meanwhile, a report on global healthcare published by KPMG predicted that, even before Covid-19 hit, there would be a global shortage of 18 million health workers (including doctors and nurses) by 2030. Under this circumstance, digital healthcare, including contactless healthcare services, seems to be an alternative that could help treat a large number of people with limited resources.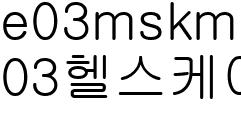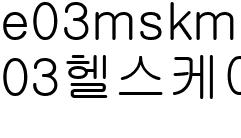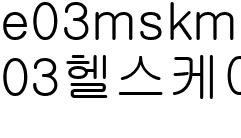 Trends in Contactless Healthcare in the Global Market
Contactless healthcare in the global market saw a rapid growth from the early 2000s. U.S. market research firm Statista forecast that the global telemedicine market will grow by 14.7% annually from 2015 to record 41.2 billion USD (approximately 45.8144 trillion KRW) by 2021. Driven by such forecasts, countless companies across the world are working hard on contactless healthcare businesses in order to lead the healthcare market in the post-coronavirus era.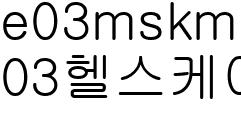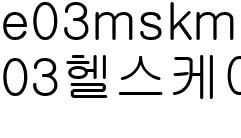 U.S. company Teladoc provides telemedicine services that enable real-time communication between a healthcare provider and a patient. The company is leading the telemedicine market by capturing a large number of clients through its B2B2C business model, where the services are provided to employees of a company or an institution that signed a partnership contract with Teladoc.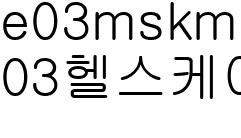 Philips built the "Philips HealthSuite Digital Platform" to provide user-centered healthcare services. When a user checks their health status on a mobile device, the health data are automatically transferred to the platform for analysis. The platform is gaining attention with its ability to enable healthcare professionals and various stakeholders to analyze health data of a user in an integrated manner to provide collaborative treatment.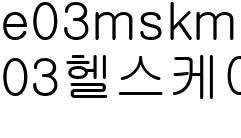 Johnson & Johnson, a leading company in the AI-based medical device sector, is expanding its market presence by acquiring a series of surgical robotics firms. The company has been actively making investments in the contactless healthcare industry, particularly focusing on surgical robotics,  including its acquisition of Orthotaxy, a developer of surgical robots, in 2018; acquisition of the remaining stake in Verb Surgical, a surgical robotics start-up it jointly founded with Google's Alphabet; and the acquisition of Auris Health, another surgical robotics firm.
SK Group is making a foray into the various areas of the contactless healthcare industry. SK Telecom, for example, founded a digital healthcare firm, "Invites Healthcare," in March 2020 in partnership with a private equity firm, New Lake Alliance, which has extensive experience in investing in the healthcare industry, and SCL Healthcare Group, which operates the Hanaro Medical Foundation and Seoul Clinical Laboratories. In September, Invites Healthcare launched "care8 DNA," Korea's first subscription-based  healthcare service using DNA testing, providing personalized coaching and information on the user's health based on DTC genetic testing.*
*DTC genetic testing: Genetic testing that is directly offered and administered by a genetic testing company without the involvement of a healthcare provider.
SK E&C equipped SK View apartment complexes with contactless healthcare systems for the residents. In partnership with InBody, world's no. 1 company in body composition analysis, SK E&C has developed and selectively offers a wearable device (smart wristband) equipped with functionalities such as body composition analysis, measurement of heart rate/physical activity, opening of the automated main gates of the apartment complex, and automated activation of elevators. In addition, the company launched "Home IoHT Lab," which showcases its vision for future-oriented residential spaces including its healthcare technologies. In this space, users are invited to enjoy a comprehensive healthcare experience ready for the future of telemedicine, including having their overall health status checked based on body composition and motor skill analysis, which is then complemented by personalized workout and diet programs, and getting a glimpse into the overall infrastructure that allows remote monitoring of biometric symptoms and provision of various health education services. The space is also being utilized as a platform for R&D and collaboration between KAIST and various start-ups.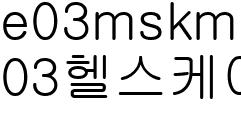 (Left) Invites Healthcare's care8 DNA, (Right) Opening ceremony of SK E&C's Home IoHT Lab
Essential Elements for the Future: "SᆞAᆞFᆞE"
The growth potential of contactless healthcare is infinite. However, successful normalization of contactless healthcare still requires a stronger foundation. The four key elements that will pave the way for contactless healthcare, indicated in initials as "SᆞAᆞFᆞE," are essential for us to prepare for the unchartered territory and will also guide us to the right direction in the future.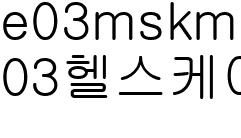 ① Institutional Innovation Based on Social Corporatism
Telemedicine service, one of the major areas of contactless healthcare, ultimately requires connection between a doctor and a patient, or between a person and another, which is bound to entail various issues that cannot be resolved solely by data and technology. The key to successful establishment of telemedicine service is the understanding and consensus among the stakeholders. It also requires strong leadership in policy in order to help all participants reach the best decision.
② Implementation of Service through Advanced Technology
Even the brightest idea cannot take off without the technology to implement it. In the era of the Fourth Industrial Revolution, every institution and organization must acquire highly advanced technologies to accommodate and implement contactless healthcare services. The government needs to minimize regulatory restrictions on new digital technologies and introduce institutional mechanisms to support the implementation of such technologies.
③ Government as the Facilitator to Grow the Industry
Contactless healthcare requires a massive initial investment. As Korea's contactless healthcare industry is still in its infancy, the government needs to introduce a diverse set of polices to efficiently facilitate the growth of the industry until it becomes more established, including financial support for R&D and the infrastructure for healthcare services and appropriate guidelines regarding subsidies for healthcare providers.
④ Innovation of Ecosystem Based on Data Connectivity
Data silos in the healthcare industry can be compared to a human body without blood circulation. No matter how useful a particular set of data is, it becomes useless if it stays in a single location without being circulated. The overall ecosystem for the industry must be transformed based on data connectivity and an environment must be created where collected data are not retained by a single party but are circulated to diverse industry participants in order for the data to be effective.
Contactless Healthcare Industry: A Future We Need to Create Ourselves
Futurist Peter F. Drucker once said, "The best way to predict the future is to create it." In the midst of a highly unpredictable crisis that we are currently going through, Peter Drucker's statement seems to ask us what we can do. The first and second wave of the Covd-19 pandemic in Korea drove home the issue of shortage of healthcare professionals in the country. We barely managed to get through the most dangerous crisis thanks to the sacrifice and dedication of countless healthcare professionals and other frontline workers, but we will not be able to handle more healthcare crises like the previous ones if they occur simultaneously. With an imminent threat of another crisis that is unpredictable, we must be proactive about our response rather than scrambling to address it after it hits us. Contactless healthcare can be an effective solution. Continuous discussion and collaboration among businesses, the government, and healthcare providers will help ensure that contactless healthcare serves as a reliable solution to guard us against the uncertainty of the future.