ESG has become a new buzzword for corporate survival in the current COVID-19 era; yet, ESG is definitely not a fleeting fad. It has evolved in consistency with prevailing societal demands and needs since it first emerged in the historical context. It is not a coincidence that ESG has become a part of the 'New Normal' in our time. In this article, we will examine why ESG is so important, what impact it has on our society, and how businesses should attempt to internalize it in their corporate management.
ESG suggests environment, social and corporate governance be considered in business valuation!
ESG requires not only financial factors but also non-financial factors to be incorporated into corporate valuation criteria.
ESG management envisages that when making business decisions, corporations must not prioritize only financial metrics such as revenue and profit but proactively consider non-financial values that cannot be readily rendered into numeric representations as in the case of contribution to addressing of social and environment issues as well.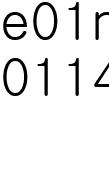 How ESG emerged and evolved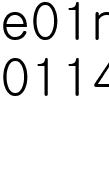 Environment management was recognized as an important issue even in the early days of the Industrial Revolution during the 18th century. Since then, sustainable development has kept presence in our discussions for the past five decades through studies, events, international conferences and conventions relevant to ESG. The financial crisis that erupted in 2008 prompted many business organizations, in particular financial institutions, to take note of the significance of controlling non-financial risks in parallel with financial ones. The so-called Volkswagen Dieselgate in 2014 represents a clear evidence of how ESG management can impact corporate valuation. Since the UN set out sustainable development goals (SDGs) in 2015, many businesses have shifted their management focus in full swing, joining a variety of societal value creation initiatives.
Why global investors use ESG to report their valuation?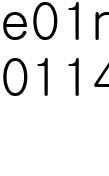 Familiar with the conventional valuation approach focused on financial statements, businesses may ought to feel embarrassed by the inclusion of ESG in valuation criteria. Yet, ESG-driven investments have already become an inevitable global trend. UN Principles for Responsible Investment began to be implemented in full scale last year. In 2006, over 1,750 global investors including Blackrock agreed to incorporate ESG issues in investment analysis and decision-making processes and required their investment portfolio companies to make ESG-related disclosures. They promised to invest at least 30% of their assets in ESG-related undertakings from 2020.
ESG investment deals have increased in size rapidly since 2010, Europe being the region where ESG investment and management initiatives are most pronounced. EU is attempting to enforce ESG disclosure obligations, making it a mandatory requirement for financial institutions from March, 2021. In contrast, South Korea began to put considerable efforts into ESG initiatives as late as 2020 due to the impact of the COVID-19 outbreak and the Green New Deal policy. But, how is ESG related to the COVID-19 pandemic?
S (Social) in ESG covers human health and disease control as well. The skyrocketing unemployment rate coupled with social insecurity and inequality in the wake of the pandemic is also counted in the social issues subject to assessment. Global economists and business administration researchers unanimously agreed that should businesses fail to tide over the COVID-19 crisis, and they would hardly be able to address the inevitable consequences. Global warming is obviously a more pressing challenge in the long run, but they believe that all stakeholders including business organizations need to first address the COVID-19 issues wisely, foreseeing and preparing for the variety of subsequent issues to come.
#Best Cases Identified in ESG Assessment
Touted as top of the top in the ESG assessment during the past decade, Unilever internalizes ESG in all of its activities. Instead of private profits, Unilever is committed to fostering benefits for all stakeholders and disclosing its corporate decision-making principles in its website. The company also does well in communicating with stakeholders. In 2020, the world took note of how Unilever responded to the COVID-19 pandemic. As the world's biggest soap manufacturer, Unilever already launched a hand-washing campaign in a bid to stem the tide of child death and disease in the 3rd world well before the COVID-19 outbreak, and donated several million soap and food products worth over 100 million euros to child advocacy groups operating in the 3rd world after the onset of COVID-19.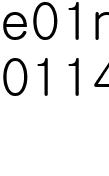 Patagonia, the US-based eco-friendly outdoor casual brand, changed its trade name in 2019 to highlight its radical commitment to environment initiatives (We do business to protect our home, the Earth). The company even launched a provocative advertisement, "Don't buy this jacket", on the 2011 Black Friday. It was meant to encourage consumers to be more considerate when shopping clothes to make more informed purchases and buy clothes that would last longer. As such, Patagonia has tried in many ways to minimize the environment impact of their products. The brand has produced clothes recycled from environment wastes since the 1990s, announcing their plan to manufacture all their clothes from materials recycled from wastes or recyclable by 2025.
SK Group's ESG management highlights
The ESG trend has prompted many businesses to realign their business dispositions, with focus on environment-friendliness most pronounced. Automakers move away from emission-intensive internal combustion engine-powered cars to eco-friendly electric vehicles and increasingly more companies are venturing into hydrogen, EV battery and solar cell businesses. SK Group is no exception. Eight SK subsidiaries joined the RE100 initiative last year for the first time among Korean companies, announcing a plan to supply 100% of their energy requirements with renewable energy sources including wind and solar energy. SK holding, SK telecom, SK hynix, SKC, SK siltron, SK materials, and SK broadband joined the RE100, with SK ie technology to follow suit. Moreover, other SK subsidiaries not qualified to join the initiative such as SK E&S, SK energy, and SK gas also intend to define their own RE100-equivalent targets and scale up their dependence on renewable energy accordingly. Though not satisfying the RE100 admission criteria which are designed to accommodate only corporate entities, SK innovation's battery business division also plans to set out and implement RE100-equivalent goals to serve the requirements of global EV OEM brands and institutional investors. The company even organized a governance committee in last year's organizational reshuffle to bolster up the transparency of its governance structure.
Books worth reading by SK People who want to understand ESG better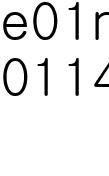 #1 Yvon Chouinard <Let My People Go Surfing>
In his management philosophy-focused autobiography, Yvon Chouinard, founder of Patagonia, enumerates his brand's ESG management principles and practices centered around environment management. In the book, we can find issues identified and solutions envisaged from a founding corporate manager's perspective.
#2 John Gerard Ruggie <Just Business: Multinational Corporations & Human Rights>
John Gerard Ruggie, Berthold Beitz Professor at Harvard University, is the one who has developed the human rights management framework for global corporations. The book captures his memoirs from 2005 to 2011 when he served as the Special Representative of the United Nations Secretary-General for Business and Human. Rights and highlighted the significance of human rights to CEOs of multinational corporations.
#3 Kathrin Hartmann <Die grüne Lüge (The Green Lie)>
Global warming triggered by greenhouse gas emissions is the most fatal threat to human survival. Mankind is launching multi-faceted efforts worldwide to control it, but it is easier said than done. Why is it so? The author tenaciously tracks and analyzes multinational corporations and some NGOs that are cunningly taking advantage of green initiatives to their benefit.
ESG is now a reality that no one can avoid. We must pay attention to it on our journey to join the league of advanced nations and our attention must not be short-lived. We need to reflect on the fact that business organizations are nothing but a building block of our society at large. ESG management, which represents our corporate commitment to building a sustainable society and planet, will also contribute to our corporate survival.