Water is a critical resource for human survival and economic development. Yet, our planet is suffering from water pollution and shortage in the wake of rapid industrialization. Accordingly, business organizations are ramping up their commitment to better water resource management. We illustrate how SK makes the best use of water resources by saving and reusing it when and wherever they can.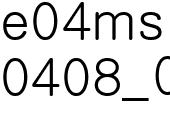 Water is an indispensable resource for the semiconductor industry. A lot of water is required for wafer cleaning, purification, equipment cooling, temperature/humidity control of clean room, and the like. SK hynix announced the 2022 Eco Vision in 2018. The vision aims to expand the service scope of production water/waste water to enterprise scale and build an effluent recycling infrastructure to improve the efficiency of water resource control. Thanks to this vision, the company could reduce production water consumption by recycling approximately 40,000 tons of waste water in 2019. In recognition of their sustained commitment to water control, SK hynix was named for the Leadership A prize in the 2019 CDP Korea Award organized by the Carbon Disclosure Project (CDP) Korea Committee last April. Leadership A is the highest grade given in the Water Management category to business organizations noted for excellence in water resource management covering production water reuse and saving practices.
SK hynix plans to adopt more water-free scrubbers for their semiconductor process gas treatment system this year. The water-free scrubber jointly developed by the engineering safety organization and SK hynix suppliers is designed to allow cooling water to travel inside pipes for cooling operation. When compared with the conventional technique of spraying water to cool down hazardous process gases, the water-free scrubber can reduce effluent water by 79,000 ton a day. That is equal to water consumed by a city inhabited by 240,000 people a day, delivering an estimated value of 54 billion won a year in monetary terms. Furthermore, SK hynix vows to ramp up daily average water resource reuse in domestic worksites to 62,000 ton by 2022.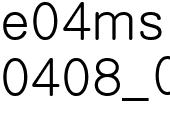 To prevent rainwater trough contamination caused by production water used in semiconductor and display material manufacturing processes, SK materials developed a wireless rainwater trough contaminant detection system and implemented it in its Yeongju plant last August. The wireless rainwater trough contaminant detection system developed in partnership with a specialized system developer uses long-range wireless technology LoRa and solar power to monitor the contamination status of rainwater troughs in and out of the plant in real time. If the rainwater pH level deviates from the predefined range of 6~8 pH, installed sensors will trigger an alarm to notify the contamination and enable a prompt response. As conventional communication cables could be installed only at locations outside the plant such as the end of the rainwater trough or rainwater detection tank, contamination detection and response were often delayed. In contrast, the wireless rainwater trough contamination detection system can be installed at more locations with less strict locational constraints, enabling a more rapid response. SK materials vows to reduce water quality-related environmental incidents to zero by monitoring rainwater trough contamination more efficiently.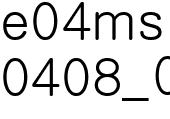 SK incheon petrochemical developed the industry's first eco-friendly intelligent sewage/waste water treatment solution in collaboration with POSTECH (Pohang University of Science and Technology) last September. The intelligent sewage/waste water treatment solution is an innovative, eco-friendly sewage/waste water treatment technology that combines cutting-edge technologies like AI, big data, and DNA-based diagnosis with the company's long-accumulated know-how in process operation.
As conventional sewage/waste water treatment systems tend to significantly rely on the operator's know-how for water quality control and system maintenance, they could not respond efficiently to abrupt changes in water quality conditions, failing to promptly identify root causes and come up with solutions. However, the sewage/waste water treatment solution has adopted a high-efficiency microbial analysis technique optimized to water quality conditions for the first time in Korea, offering an integrated solution covering the entire sewage/waste water treatment cycle from influx to discharge. SK incheon petrochemical continues to study how to further improve sewage/waste water treatment efficiency, drawing upon lessons learned from the intelligent sewage/waste water treatment solution deployed in its in-house waste water treatment plant. The company aims to expand the solution scope and commercialize it by working on demonstration projects involving public sewage treatment facilities.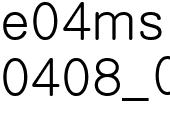 An enormous amount of water is used in the oil refinery, petrochemical, semiconductor, and steelmaking industries. Therefore, waste water recycling is not a choice but a must in those industries. Yet, conventional waste water filtering technologies such as sand or fiber-based filtering systems are not sufficiently effective in filtering out contaminants and are more prone to clogging even with a low density of contaminants present in waste water. Eco-friendly social venture Arun, fostered by SK innovation, has developed a non-clogging filtering system (NCFS), a micro filtering solution for waste water treatment plant designed to address such weaknesses. The solution leverages lifting phenomenon in which particles are lifted up by flowing water and uses filter membrane made of Graphene* to filter out waste water-borne highly dense fine particles without clogging.
*Graphene: innovative material based on graphite featuring excellent heat conductivity, extreme elasticity and superb strength; finding applications across a variety of products including super-fast semiconductor,  displays, and highly efficient photovoltaic cells.
With its sewage/waste water filtering technology, Arun can not only generate environmental values and monetary gains by scaling up industrial production water reuse and minimizing water contamination but also deliver social values at the same time by reducing greenhouse gas emissions. The social venture has also won the industry's first emerging technology certification from the Ministry of Trade, Industry and Energy in recognition of the solution's sweeping contribution to facility maintenance cost savings. The NCFS technology is deployed on a pilot scale at the moment in four locations including a sewage treatment plant, water resource securing facility, and factory waste water treatment center. Furthermore, Arun is putting spurs to entry into global markets, delivering the first lot of NCFS test package to the United States and Canada on January 30.