The Covid-19 pandemic is ever widening the gap between arts and the public. However, efforts are made to restore the cultural and artistic aspects of our daily life. We introduce how global cultural and artistic organizations try to develop new business models and create social values amid the post-covid-19 era.
Time to recover the happiness that arts impart to our life
In the wake of the Covid-19 pandemic, many human exchange activities have been halted and most art performances including music concerts, theater plays and musical shows as well as other cultural events and fine art exhibitions have been cancelled or delayed, plummeting the entire cultural and artistic community into a crisis. Yet, now is the time when we need arts more than ever. The arts stimulate our senses to question what we take for granted and ask ourselves what is most important for our life. As we wear face masks and take healthy foods and vitamins, we need to stay close to the arts so that we can find comfort in them when we are worn-down and weary. Accordingly, cultural, and artistic organizations worldwide are endeavoring to develop new links between the arts and the public and thereby deliver social values beyond the Covid-19 crisis.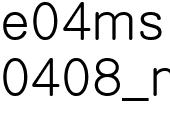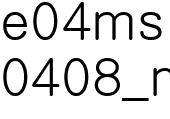 Online platform MUNDOARTI link artists looking for opportunities with those who are willing to give them opportunities. When someone who owns a hotel, café, or other extra space which is not an art gallery per se makes an offer of available time, exhibition theme, rental fee with photos of applicable space on the online platform, artists can bid for the space. On the contrary, an artist can also proactively propose an exhibition for certain space. Furthermore, artists can search available prize-paying competition events by field, period, or location.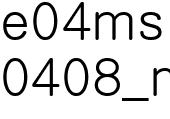 People post photos of their space where they want to host exhibitions and a variety of competition events are open to artists on the MUNDOARTI website.
By helping artists grow and making physical space available to them, MUNDOARTI creates opportunities for artists to present themselves at their initiative, breaking the stereotypes that 'artists are bound to enjoy few opportunities since their market is inherently small' or that 'artists can work only on sponsorship.' In so doing, MUNDOARTI brings multi-dimensional culture and art ever closer to our daily life, which has enabled the online platform to win many prizes in a multitude of startup contests in recognition for its innovative approach.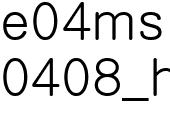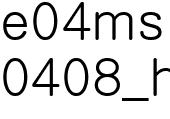 Some business organizations working in the realm of art and culture choose to promote artists by forging collaboration with global major brands. House of Hackney based in London, UK and PeSeta headquartered in Spain are cases in point. They arrange collaborations between artists and such global brands as Eastpack, Puma, and Marc Jacobs. Sustained collaboration with the world's big-name brands means that artists involved in the projects can create high quality works. House of Hackney makes it certain that all design and fabrication activities are done in the U.K. Social enterprise PeSeta founded by CEO Laura del Pozo out of her aspiration to integrate art, life and business is devoted to multiplying the value of shared prosperity by cooperating with other female-headed businesses, social enterprises, and the like. Both companies are deemed to have great growth potential, as they refuse to be stuck in the domain of art-inspired merchandising but endeavor to captivate the hearts of consumers with works of art connected to daily life.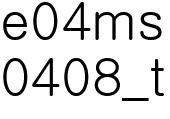 Non-profit global community Precious Plastic that allows anyone to readily engage in plastic waste upcycling is now joined by over 1,000 environmental advocacy groups and handicraft workshops, and more than 100,000 artists. Thanks to the open source project, anyone can build a plastic waste recycling machine and become an artist upcycling plastic waste into merchandising. Consumers can support the community of artists by donating plastic waste or paying for sponsorship. It merits to be noted that the artist community evoked heated response from the public and engaged ordinary citizens presenting ideas that can facilitate anyone's participation in addressing global environmental challenges.
Truck Art Project was conceived to promote modern art to citizens and excite them by bringing art to the road. The project that started from an intriguing idea of a trucking company owner allows artists hand-picked by curators to draw pictures on trucks that will wind down on the road around the entire country to convert the general public into gallery viewers.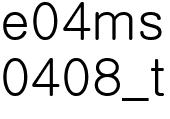 Painted trucks moving around town impart happiness to people, not to mention artists who are excited to be able to paint their own pictures on the wide canvas of a truck. Painters are fully permitted to paint their own on the truck. The painting process is also captured into photos and videos which are then uploaded to the project's website. It is a social contribution project designed to inspire both artists and truck drivers to be proud of themselves delivering enjoyment to citizens. The two projects presented herein best illustrate that both patrons and artists can readily jump in as long as they are sure that what they do will turn the world into a happier place.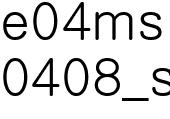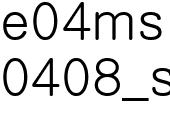 SK group has worked on several initiatives to support artists on the brink of the crisis and comfort the public worn down and stressed out in the wake of the Covid-19 pandemic. SK telecom launched VURDA (Voice Uniquely Recorded in Diverse Area), an online concert project. VURDA produces and publishes VR content featuring select singers who perform in ecologically, culturally, or historically significant destinations in Korea, as Covid-19 has virtually grounded performance and travel experience to a halt. VR content produced by the project employ immersive audio technology to capture the sound of breeze in the field, location-specific echoes, etc. to enable audience to immerse into the content. Furthermore, audio effects are designed to change as viewers move their eyes so that people who have long been committed to social distancing requirements can refresh their hearts with lifelike presence in the scene of performance.
Meanwhile, SK broadband is offering original content, the On: Classic series in collaboration with SK telecom and Korean Symphony Orchestra. The On: Classic content were shot at various angles by SK telecom's Multiview technology employing 40 different microphones and 11 cameras as several classic artists performed without an audience in a concert hall. Thanks to the technology, viewers can appreciate content from a variety of perspectives including panoramic views of the concert hall and closeup shots capturing the subtle motions of artists that are most likely to go unnoticed when in person. SK broadband supported the community of classic music performers who were slipping deeper into challenges posed by the Covid-19 and offered new artistic experiences to the public through the On: Classic series.
Connection and Sharing enhanced by art and culture
Cultural and artistic communities around the world are showing connection and sharing against physical discontinuities fueled by the Covid-19 pandemic. Breaking the prejudice that 'art and culture can be appreciated only at certain locations' or that 'they can be truly enjoyed only in person,' a new trend of art befitting the realities of the New Normal era based on a wide range of technologies and challenges is rising. We hope the emerging art and culture trends will strike synergy with people empowered by them so that we all can tide over the Covid-19 crisis and meet a better day.