For a business organization to grow, not only corporate capabilities and employees' efforts but endorsement and cooperation from numerous stakeholders are required as well. Therefore, SK Group is continuing with its efforts to reciprocate the trust of stakeholders around the world and built greater collective happiness. As a part of such efforts, SK member companies are also leveraging their respective capabilities in a bid to take the initiative in fixing outstanding issues of local communities and launching a variety of programs to build mutually beneficial relationships with them. Following are just a few of the projects where SK member companies foster co-prosperity in synergy with their host local communities.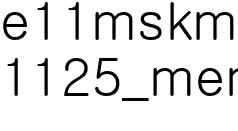 SK hynix memory solutions Eastern Europe, LLC. is based in Minsk, capital city of the East European country of Belarus. The Belarussian subsidiary of SK hynix is devoted to research and development of firmware, embedded software, and NAND-based high quality, high performance, and high-capacity SSD solutions. The subsidiary employees have been plugging away at the Wings of Happiness project since 2018 to help children/teenagers with developmental disabilities to adapt themselves to social life.
The Wings of Happiness project is designed to help build an environment where children with developmental disabilities are enabled to make friends, enjoy social interactions, find their talents, and easily adapt themselves to social systems. The Belarussian subsidiary of SK hynix established rehabilitation playgrounds, art studios, performance clubs, and robotics clubs for children in Minsk and Vileyka in collaboration with the Belarussian Ministries of Health and Education, local rehabilitation centers, and other organizations. Furthermore, the subsidiary has continued to fund the teachers, and supply educational materials to the facilities, and provide gifts to children on New Year's Day, the beginning of new semesters, and national holidays of Belarus. The Wings of Happiness project is sponsored by all who are working at the subsidiary. They plan and join a variety of events for children and donate books, toys, school supplies, and money to charity programs. They also play Santa Claus on Christmas eve.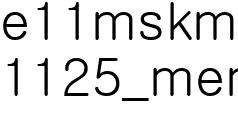 The Wings of Happiness Holiday event is also held every October. The event is designed to feature excellent shows, operate interactive experience centers and creativity workshops, offering free gifts to children. For the past four years, the event has offered unforgettable memories to a total of 2,300 children. In 2020, the event was scaled down to a tour of five schools due to the COVID-19 pandemic. This year, it was held as an outdoor event in September with over 200 children who enjoyed a variety of programs, workshops, interactive performances, bubble shows, parades, etc.
This December, SK hynix's Belarussian subsidiary will host an exhibition demonstrating the cumulative results of the Wings of Happiness project under the theme of Nature and Customs of Belarus and the Beauty of the Environment in Co-Prosperity. The subsidiary's persistent focus on the happy life of children is evoking positive responses from local communities. The Wings of Happiness project was covered by local media outlets 68 times and by local TV channels eight times as one iconic cross-border example of co-prosperity with local communities.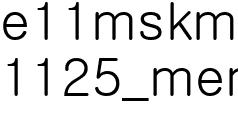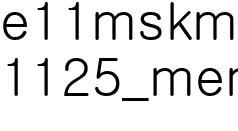 SK geo centric, SK innovation's subsidiary, acquired EAA (ethylene acrylic acid)* Copolymer & Ionomers business from the U.S. Dupont in 2017 and incorporated a subsidiary named SK primacor.
(*) EAA : one of value-added chemical adhesive copolymers primarily used as an adhesive for packaging materials such as aluminum foil or polyethylene.
SK primacor's production bases are located in Freeport, Texas, USA and Tarragona, Spain. Between the two sites, SK primacor Europe (SKPE hereinafter) has stepped forward to create jobs and develop talent in the host local community.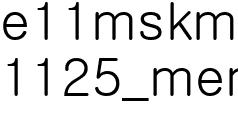 FP Dual*, launched by SKPE in partnership with local educational institutions, is a two-year-long academy-industry collaboration program that brings together regular programs in vocational schools and on-the-job training programs found in worksites. A program of its kind is implemented in various European countries including Germany, Austria, and Belgium to name a few. Students taking this program finish educational courses designed to learn about engineering and receive on-the-job training in chemical companies selected by them including SKPE after undergoing a series of test and selection processes. Furthermore, students participating in the FP Dual program are financially supported during the term of the program, and those who finish the program are qualified as chemical facility operators eligible for employment by chemical companies.
(*) FP means Formacion Profesional, which is a vocational training-related academic degree in Spain. FP Dual refers to a type of vocational training combined with occupational experience such as on-the-job training.
SKPE offers a venue of occupational experience to students taking the FP Dual program every year. Students are allowed to work on both on-the-job and laboratory assignments. To that end, SKPE people participate in educational courses to work with the students in person, helping them broaden the horizon of technological theories learned by them in classroom. Students are also offered practical job experience and supported to achieve their educational goals.
As described above, SKPE is making the best of the FP Dual program to identify young talents with professional potential. In fact, some operators now working at SKPE were employed via the FP Dual program. The FP Dual program is creating social values by training students on professional skills and enabling them to find new jobs in their local communities.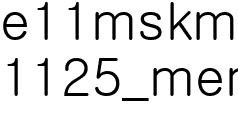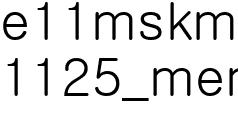 In Jeju Island, the most iconic tourist destination of South Korea, SK rent-a-car is cementing its presence as the car rental company holding Korea's biggest ever fleet of rental cars and leader of green mobility services. The company owes its growth momentum to the support and awareness of Jeju Province government, local residents and customers. In response, SK rent-a-car adopted Hyeopjae Beach of Jeju Island in a bid to preserve the beach environment and foster co-prosperity with local communities.
Hyeopjae Beach, one of the three iconic beaches representing the clean island of Jeju and famous hot spot for beach swimmers and campers, is in need of persistent cleaning programs as it is frequented by numerous tourists. Accordingly, SK rent-a-car joined the Pet Beach project, a public-private partnership program launched by the Ministry of Maritime Affairs and Fisheries, the first car rental company in Korea to adopt Hyeopjae Beach. After adopting the pet beach, SK rent-a-car launched the first beach cleaning program on July 8 and the second one on October 21. Furthermore, 11 organizations invited by the Ministry of Maritime Affairs and Fisheries (Korea Marine Environment Management Corporation) to adopt pet beaches around the nation will clean their respective adopted beaches from November 1 to 12, SK rent-a-car plans to launch its third cleaning campaign on November 11. The company is also hosting SNS events for customers renting cars from Jeju SK rent-a-car and Billycar branches to encourage customers to develop interest and participate in its environment conservation activities, offering giveaways in partnership with local social enterprises.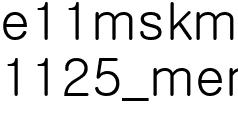 On August 20, SK rent-a-car and Jeju Agriculture 6th Industry Promotion Center signed an MOU on the Promotion of Agricultural Convergence Industry and Partnership for Co-Prosperity with Local Communities in Jeju. Agricultural convergence industry is a concept coined to create new values and revitalize the local economy by converging resources available in rural regions (1st) with manufacturing/processing industries (2nd) and the service industry (3rd). The MOU will allow SK rent-a-car to purchase indigenous local produce certified by Jeju Agriculture 6th Industry Promotion Center and give away produce to short-term car rental customers in Jeju in a bid to deliver greater value to customers and bolster up social values benefiting the local communities. In addition, SK rent-a-car will develop third party partnership programs such as Tangerine-Picking, Jeju Chocolate-Making with discount coupons to be offered to car rental customers participating in those programs so that they can enjoy a cultural experience that can be found only in Jeju.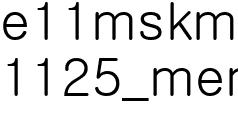 We are now facing a myriad of complicated and diverse social challenges that require more than heroes. It is critical to communicate with a diverse array of stakeholders, share our vision with them and elicit synergy from them, if we are to proceed toward a sustainable future. We expect SK member companies co-prosperity initiatives now in place to evoke greater empathy from more stakeholders.
*SK geo centric's case has been adapted from the content posted in SK innovation's official newsroom channel, SKinno News(https://skinnonews.com/global/).