toktok newsletter will keep you up-to-date with the latest news on SK and member companies.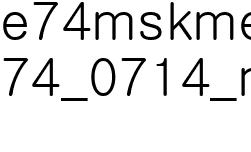 SK Inc. materials is exploring opportunities to jointly make a dent in the North American market with Showa Denko, a Japanese chemical company, providing a variety of industrial materials. On June 29, SK Inc. materials signed an MOU with Showa Denko at the latter's head office in Japan to develop a strategy to jointly venture into the North American semiconductor materials market. Showa Denko offers proprietary fluorine-containing specialty gases, with its sales network encompassing Asia including Korea, North America, Europe, and China.
SK Inc. materials and Showa Denko incorporated SK showa denko, a joint venture, in Yeongju, Korea in 2017 which now holds the world's highest market share in the department of etching gas for 3D NAND memory (monofluoro methane, CH3F). They are also building a mass production plant for localizing essential next-generation etching gas (hydrogen bromide, HBr) used in memory chip production. The plant is slated for completion in July. The two companies seek to capitalize on greater growth potential by leveraging their experience of a successful partnership in Korea built on trust and technological prowess to capture a wide range of business opportunities in North America. The MOU will enable them to jointly study optimum business model and economic viability of potential investments for specialty gases for semiconductor production.