toktok newsletter will keep you up-to-date with the latest news on SK and member companies.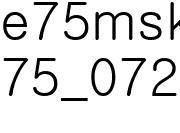 On July 11, SK Chairman Chey Tae-won bestowed scholarship certificates to students who were nominated by the Korea Foundation for Advanced Studies (KFAS) to study abroad. The occasion was attended by the 41 students and KFAS officials including Secretary General Choi Byeong-il. SK Chairman Chey Tae-won who also serves as the Chairman of KFAS delivered a congratulatory speech where he encouraged the scholarship awardees "to be always grateful for the benefits that they receive from the world around them and grow into a big tree that learns to return such benefits to society at large". He then added, "You have tried hard to earn this scholarship, but, in fact, it is society that has given you the opportunities," emphasizing, "As the Chinese four-character idiom '飮水思源 (yǐn-shuǐ-sī-yuán)' implies, when you drink water, think about its source and stand ready to appreciate the benefits that you receive from the world and return them to society at large when you become leaders in the future." Chairman Chey Tae-won who has particular interest in nurturing talents has made it a rule to attend the scholarship certificate award ceremony every year to inspire the students.
KFAS has sponsored talented students of Korea without any condition so that they can earn master's/doctoral degrees from world's first-class educational institutions. The foundation is also endeavoring to develop new breeds of talent in response to the changing demands of our time.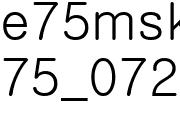 SK Group kicked into action in support to 2030 Busan Expo. The group is strongly committed to help Busan City hosting the Expo. Chairman of SUPEX Council Cho Dae-sik, one of the group's top executives, is being appointed to head the WE (World Expo) task force. SK Group dispatched six top management executives including the Chairman of SUPEX Council Cho and Vice President Kim Yoo-seok in charge of on-site support at the WE task force to the Pacific Islands Forum (PIF) Summit held in Fiji, South Pacific a while ago to successfully promote the efforts to host Busan Expo. The delegation stayed in Fiji from July 8, three days prior to the opening of the summit, to July 14 when the summit closed to launch an all-out campaign in support of Busan Expo together with the Korean government, the Korea Chamber of Commerce and Industry (KCCI), Samsung Group, Dongwon Industries, etc. The Chairman of SUPEX Council Cho met with political and government leaders of the Pacific Islands to garner support for the Busan Expo. He also underscored possible win-win models that could be fostered in multiple business areas by partnership between the Korean government and private businesses such as SK Group and the Pacific Islands.
SK Group is mustering group-wide resources to help host the 2030 Busan Expo, with Chairman Chey Tae-won serving as a Co-Chairman of the Bid Committee for World EXPO 2030 Busan Korea and Chairman of SUPEX Council Cho Dae-sik heading the WE TF, and vowing to try its best to produce a successful result.