The 50th World Economic Forum (WEF), also known as the Davos Forum as it is hosted in Davos, Switzerland every year, was held from January 21 to 24, 2020. WEF is an international private forum that brings together business leaders, economists, journalists, politicians, and other key figures from all over the world to discuss global economic issues and shape practical initiatives. Marking its 50th anniversary this year, the WEF was attended by over 3,000 guests from 117 countries, including 53 heads of state.
Under the theme of 'Stakeholders for a Cohesive and Sustainable World,' this year's WEF discussed a variety of agendas such as Future Society & Work; Tech for Good; How to Save the Planet; Better Business; Fairer Economics beyond Geopolitics. During the World Economic Forum, Chairman Chey Tae-won, Vice Chairman Chey Jae-won, the head of the Social Value Committee under the SK SUPEX Council Lee Hyung-hee, and several CEOs of SK affiliates engaged with other global business leaders, discussing the future growth drivers.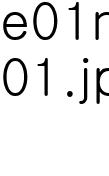 New Methodology of Stakeholder Capitalism
On January 23 (local time), on the third day of the WEF, Chairman Chey Tae-won joined, as a panelist, a session held at the Davos Congress Center, under the theme of 'Stakeholder Capitalism in the Asian Century.' Stakeholder capitalism is a model of capitalism designed to serve the public interests of stakeholders including not only shareholders but also customers, employees, suppliers, local communities, and governments to name a few.
This year is Chairman Chey 's second time joining the WEF official session after his first participation in 2013 as a panelist to the Impact Investment session where he proposed that incentives be provided to businesses creating social values in a bid to engage them in improving social issues.
This year's session was moderated by Kenji Khono, General Director of the NHK General Bureau for America; joined as panelists by Joseph E. Stiglitz, a Nobel Prize laureate in Economics and a professor at Columbia University, Laura M. Cha, Chairman of Hong Kong Exchanges and Clearing Ltd. (HKEX), and Fumiya Kokubu, Chairman of the Board, Marubeni Corporation; and watched by over 90 global business leaders and experts.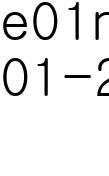 The session started with the panel discussion stakeholder capitalism. Chairman Chey said, "SK included in its articles of incorporation a provision that SK will seek to fulfill the interests of all relevant stakeholders," and explained, "In so doing, SK underscores social values." He then went explain how SK has implemented a range of social value creation initiatives for the past seven years after he had addressed to the WEF 2013; and shared achievements and implications.
Chairman Chey Tae-won) SK formed a partnership with social enterprises in 2014 and has provided consulting services to over 200 social enterprises. In 2018, SK took an ambitious move to adopt the DBL (Double Bottom Line) accounting methodology, building on the insights we have gained. SK later shared the outcome of the effort: social values worth 53 cents were created per one dollar of operating income. Furthermore, 16 SK affiliates disclosed how much social values or ESG (Environment · Social · Governance) values were created. Such an approach was adopted in a bid to understand each and every individual stakeholder. It means that companies now can estimate potential economic and ESG values to be created before they actually mobilize resources.  This will make it possible for business organizations to not only focus on profit creation but also cater for the interests of their stakeholders.
Professor Joseph Stiglitz) SK's approach is one way to verify whether a company's actions match its words. Some American corporations think that the efforts to bring about such changes are nothing but an empty slogan. But, if they remain committed to the slogan, they may become convinced of it and their way of conduct business may be affected, sas people say, "We walk the talk."
The panelists also discussed in which direction the market system would develop, roles of the government, social disruption caused by technologies such as AI, and how to cope with such a disruptions. Chairman Chey said, "An incentive system is more effective in fostering the creation of ESG values and encouraging business organizations to change," introducing SK's SPC (Social Progress Credit) scheme and explaining that SK is collaborating with the OECD, the World Bank, the top 4 global accounting firms, and multinational corporations by establishing the not-for-profit organization VBA (Value Balancing Alliance) to develop an internationally acceptable standardized measurement model. The panelists went on to discuss the role of stakeholder capitalism in relation to changes caused by technological breakthroughs in such fields as AI and robotics.
Chairman Chey Tae-won) If we include not only financial values but also ESG values in the equation, we can lead AI technology to advance in the right direction. AI can empower us to create environmental and social value, and contribute to a better governance. I see AI as a tool – like a hammer – that we can utilize; in this sense the future that AI will bring about depends on how we utilize it.
Chairman Fumiya Kokubu) Social evolution empowered by technology will gradually become more centered on capital and technology. That will be the biggest problem that we will encounter in the near future. In the case of Marubeni, approximately 10% of the jobs will be replaced by new technologies such as AI. Therefore, we can say that our next challenge is to develop a business model that can create new employment opportunities.
Chairman Laura Cha) Of course, it is not to say that the effects of technological advancement are all negative. As SK has done, businesses can produce new products and find new ways to contribute to fostering social welfare. Yet, when we attempt to bolster up efficiency or upgrade process or operational practices, we need to upskill and reskill the workforce. In so doing, we can be more responsible employers to our employees who are one of the stakeholder groups and ensure stability of the workforce. It will ultimately be a positive move to both business organizations and their local communities.
The gist of Chairman Chey's talks was 'maximizing the value for stakeholders by taking a more specific approach in measuring social value.' His thoughts received well as a new methodology to serve 'stakeholder capitalism' which was the theme of this year's WEF. After an hour-long intensive discussion, the panelists wrapped up the session by sharing their respective keywords and comments on stakeholder capitalism.
"The keyword I am thinking of is 'measurement'.
We must take action.
Otherwise, it will be 'NATO (No Action Talk Only)'.
Without measuring, we will not be able to
take the first step
toward 'stakeholder capitalism.'
By understanding who the stakeholders are, what they really want,
and how we can evaluate value improvement,
we can usher in substantial changes."
-Chairman Chey Tae-won
Meanwhile, SK opened an exhibition lounge in downtown Davos from the 21st to the 24th to showcase SK's social value creation initiatives – the first time to set up a separate promotional lounge at the Davos Forum.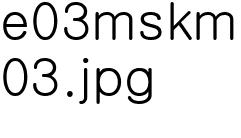 This year's WEF provided a venue for SK to underscore the importance of its social value measurement model to global leaders and renowned scholars and build a consensus. With its vigorous moves in the international arena, SK is expected to provide a momentum for solving global issues and spreading 'stakeholder capitalism.'