The mobility revolution sweeping across every industry is transforming the business landscape for SK. In the two upcoming articles, we will look into how the mobility revolution will reshape our life and how SK will build our future.
Sony, the Japanese electronics maker, showcased its prototype electric vehicle (EV) 'Vision-S' at CES 2020, the world's biggest consumer electronics fair. Sony's EV prototype shows that the industrial silos are, indeed, crumbling down with mobility taking the center stage. Sony's move is an example of how an electronics maker can enter the automotive industry previously regarded as the exclusive domain of automakers, which implies even greater, perhaps unlimited, expansion opportunities. This is why mobility is now being discussed in the context of a revolution.
The paradigm shift in automotive blurs the barrier between industries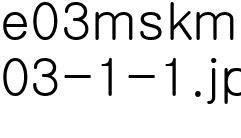 The wide adoption of battery electric vehicles (BEVs) and commercialization of fuel cell electric vehicles (FCEVs) are ushering in the post-internal-combustion-engine era; while at the same time, the era of autonomous driving and mobility services cannot come fast enough with rapidly advancing connectivity and mobility technologies. Many experts view this as revolutionary as the automotive revolution spearheaded by Henry Ford a century ago. As he introduced the first moving assembly line for mass production of vehicles to drastically transform the life of individuals and the industrial development of the United States, mobility is also expected to bring about significant knock-on effects.
The evolution of mobility is felt first and foremost in EV. EVs are not only expected to change the power plant of vehicles to electricity in the upcoming decade but it is also likely to disrupt the status quo of the conventional automotive industry. Although EVs account for just 1% of the global automotive sales, the global trend of departing from gasoline or diesel-powered engines is hardly stoppable. Entry barriers to the legacy automotive industry will be also drastically lowered. Internal combustion engine-powered automobiles are built on long-standing engineering prowess as well as numerous mechanical hardware and parts. In contrast, EVs are built with modularized components which can be assembled in various ways into an automobile. That way, an automobile is reduced from a complex machine into a much simpler platform.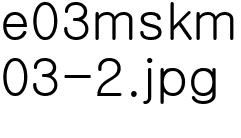 This all comes down to 'electrification,' which is one of the keywords of the above-mentioned future mobility. With the development of technology and greener policy requirements, automakers are gradually shifting from petroleum to electricity. Diesel-powered vehicles once emerged as an alternative to gasoline-powered vehicles, but the Volkswagen emissions-rigging scandal in 2015 put breaks on the move. The shift to electric mobility could ultimately lead to the decline of internal combustion engine. However, the age of the internal combustion engine will not easily come to an end as its primary energy source is petroleum. It is still true that, though, the shift will become an accelerating trend. Among several alternative power sources under discussion, battery stands the highest chance of popularization. With the range, recharging time, and safety of EVs being enhanced, battery is rising as a key mobility enabler.
SK innovation stands at the center of transformation with 'Deep Change'
SK innovation's moves are drawing increasingly greater attention in the midst of these trends of change. SK innovation has actively fostered its battery business as one of the future growth drivers in an effort to materialize its corporate philosophy of 'Deep Change'. The company's participation in CES for two consecutive years – this year and last year – also reflects its strong commitment. As there is no evident frontrunner in the future mobility industry, the battery business is essential for any corporation having the ambition of securing a dominant position and future business opportunities. The fact that other SK affiliates including SK global chemicals, SK lubricants, and SK ie technology also participated in this year's CES also testifies to SK innovation's determination to bolster up its presence as a supplier of materials for the mobility industry.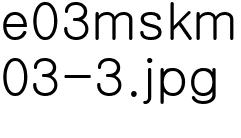 SK innovation is bound to welcome the expansion of the mobility market as the company is already recognized for its technological prowess in the battery sector. SK innovation now has ultra-long battery solutions and the world's best Ni-rich NCM9 1/2 1/2, NCM811 cathodes manufacturing process that drastically extends the range of EVs by increasing energy density and maximizing operational efficiency of battery cells. The company also offers a LiBS (Lithium-ion Battery Separator) solution that maintains stability between the anode and cathode of a battery cell and increases battery output.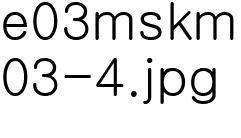 Having succeeded in developing the Korea's first and the world's third LiBS solution independently in 2004, SK innovation is distinguished for its world's best technological excellence in relation to all performance metrics of battery cells including homogeneity, contractility, and stability. Furthermore, SK global chemicals dependably shores up the 'Deep Change' philosophy of SK innovation by producing environment-friendly and ultra-lightweight materials for automotive interior/exterior applications. Such materials epitomize the over five-decade-long R&D capabilities of SK global chemicals in the petrochemical sector and are applicable to future automotive components including structural members, dashboards, bumpers, door trims, and tires of future vehicles. These materials can provide steel-like strength at a fraction of the weight of comparable steel components, reducing system weight and energy consumption of the entire vehicle and enabling the delivery of environment-friendly e-mobility solutions.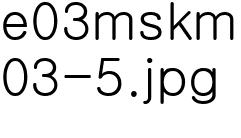 SK's 'Independent Yet United' spirit also shines in its mobility business. SKC that grew from a film supplier into a chemical material supplier is on the track to become a 'mobility' material supplier this year. Debuting in this year's CES together with SK innovation, SKC showcased its primary mobility solutions including PCT film for lightweight automotive cables, PVB film for automotive specialty glass components, and 'Nextyol', environment-friendly polyol product developed jointly with its joint venture partner MCNS.
Recently admitted into SK group, KCFT is a powerful weapon that will add a boost to SKC's portfolio of mobility solutions. Producing copper foil which is a key material for rechargeable battery cell's cathode, KCFT is expected to harness SKC's 40-year-long film technology know-how in developing and supplying thinner, higher-quality products to deliver higher capacity and lighter weight battery solutions.
SK innovation held its first executive strategy meeting of this year at the CES 2020 venue, the battleground of cutting-edge technologies. All executive members of SK innovation affirmed firsthand the technological trends in the e-Mobility sector advancing far more rapidly than forecasted and chipped in with ideas for 'accelerating the Deep Change' beyond the current rate of technological breakthrough. Furthermore, CEO & President Kim, Jun of SK innovation recently named e-Mobility business as the company's new growth driver and announced a new business initiative of turning the entire battery value chain from production to recycling into a service platform. The announcement reaffirms SK innovation's commitment to playing a pivotal role in the future mobility ecosystem evolution and growing in step with the entire industry by delivering battery solutions, ultra-light materials, and flexible cover window (FCW) display products. We look forward to the near future where SK innovation's battery business will take the center of the great mobility transformation beyond merely being one of its growth drivers.