SK E&C has concluded a deal to finance a beltway construction project in Almaty with project lenders consisting of multilateral development banks such as the European Bank of Reconstruction and Development in Nur-Sultan, Kazakhstan. Through this project, SK E&C will build a four to six-lane, 66km-long circular road with 21 bridges and eight interchanges in Almaty, Kazakhstan. In February, 2018, SK E&C formed a consortium with Korea Expressway Corporation (KEC), Turkey's Alarko and Makyol, and signed a concession agreement for the project with the Ministry of Industry and Infrastructural Development (MIID) of Kazakhstan. The SK E&C-led consortium has financed $580 million (about 700 billion won) of the total project cost of $750 million (about 900 billion won) using a project financing arrangement with the rest to be covered by contributions from project equity holders. Through this project, SK E&C plans to create a new successful model in Central Asia.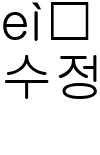 SK plasma announced on February 12 that the company has signed a 'memorandum of understanding for blood products manufacturing and technology transfer' with Egypt's state-run pharmaceutical company ACDIMA. The memorandum marks the first entry of a Korean blood product supplier into the Egyptian market and, under the memorandum, SK plasma will contract-manufacture plasma-derived products using 1 million liters of Egyptian plasma at its Andong plant, transfer its technologies to ACDMIA, and build a plasma fractionation plant in Egypt. The company will also transfer its technologies to ACDIMA and build a plasma fractionation plant on the basis of a turnkey contract which will also engage SK E&C. Total value of the deal is estimated to be $330 million and SK plasma plans to take this opportunity to venture into Europe, the Middle East, and Africa that have a combined population of 450 million people who need a sustained supply of blood products.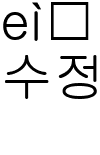 SK's pursuit of social values is drawing attention from the academic community as it has been adopted as a case study by Harvard Business School and Stanford University. Harvard Business School published in its Harvard Business Review a case study on 'SK Group: Social Progress Credits (SPC).' Co-authored by three Harvard Business School researchers including Professor George Serafeim, this case study focused on the Social Progress Credits (SPC) initiative promoted by SK to foster an ecosystem of social enterprises along with the history of SK's social contribution since the time of the late founding chairman Chey Jong-hyon. It also introduced SK's DBL (Double Bottom Line) management, stating that SK is attempting to 'nurture social enterprises' recently as a more fundamental and longer-term solution for social issues.