The worldwide pandemic is threatening not only people's health but also the global economy as well. For the safety of SK People, SK has expanded its flexible work policy and each affiliate has implemented work-from-home arrangements from February 25. As the situation is more likely to last longer, various anti-crisis measures are being arranged. Changing the way we work has become particularly important as more and more teleconferences and non-face-to-face communication are put into practice. Let us see how we can work from anywhere, anytime with the same level of productivity and efficiency.
Mindset shift for 'smart working'
Experts say, "While the entire world is suffering economically due to the coronavirus outbreak, companies may take this as an opportunity to change people's way of doing work." With the development of ICT technology, it has become possible for people to work from anywhere, and this is further accelerating the expansion of smart working built on the work-from-home concept.
However, true smart working is not only about changing where and when we work. It is more about changing the way we work. We can ensure a high level of satisfaction and productivity when each individual member designs their own smart working in their most efficient way. The success of it depends on the level of mutual trust among SK People. The key building blocks are the right environment and active communication built on the shared belief that we can achieve our goals together.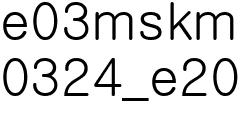 How to use collaboration tools designed to improve efficiency
In order to maximize smart working efficiency, it is important to utilize different types of collaboration tools designed to improve workflow efficiency, along with the conventional communication channels including emails, messengers and face-to-face reporting. These collaboration tools bring all conversations into a single communication line where you can share files with one another, chat with others as you would do on chat applications, give instructions for work and arrange work schedules.
Since each tool has its own purpose and feature, it is recommended to use multiple of them together, which will require a lot of effort to get used to them. It means that in order for smart working to take root, we need to train ourselves to move away from face-to-face communication into non-face-to-face communication. It does not mean too much time should be spent on choosing what tools to use. We can implement smart working more efficiently when we practice non-face-to-face communication with the full understanding of it.

This is how you should manage teamwork in a work-from-home environment!
Are you now more used to work tools and managing schedules at home than before, and also satisfied with work performance? Leaders, in particular, should seek to find ways to achieve effective collaboration among SK People while maintaining the business momentum. Here are some tips to raise team performance through effective communication and decision-making process.
First, set clear goals and roles. As work-from-home becomes more common, it becomes important to check if everyone is on the same page on the fundamentals such as the team goals and members' roles and responsibilities. Clearly defined roles allow more communication between team members and help prevent a situation where only the team head leading the decision making. Setting the team guidelines is also important. A standard guideline for how to communicate via emails and chat applications should be established and shared to ensure effective online communication.
Second, put emphasis on interpersonal relationships. A rather sudden work-from-home arrangement may result in reduced productivity for some SK People. At the same time, leaders may become excessively task-oriented. In order to resolve these issues, leaders should hold regular team teleconferences so that members can share their work progress. Have a small talk before starting a meeting to create a friendly atmosphere and see if any member feels left out. Conversation may lack substance if leaders and members rely only on e-mails. A good alternative, then, is to use various means of real-time communication including video conferences, web chatting or phone calls.
Third, embrace each member's environment as the new norm. Work-from-home conditions differ for each member. Therefore, it is important to avoid making biased suspicions that remote workers may not fully focus on or lack commitment for work. For example, you should not blame someone for not immediately replying to your message or hearing a baby cry in the middle of the meeting. To avoid this, you should all share your work calendar with each other and clearly distinguish work from personal life. If a team member lives with his/her family and does not have a separate space at home, their surroundings can be noisy and messy. In a work-from-home setting, one way to increase productivity is to know each other's constraints and be understanding and considerate rather than blaming each other.
Fourth, plan ahead for the next day. While working-from-home, one may find it difficult to keep the work rhythm up because of many distractions. It is necessary, therefore, to setting the right environment for work and make it a practice to plan your tomorrow's to-do list at the end of the day. Start a day with writing out one to three top priorities and tackle them first – this will make it easier for you to deal with lower-priority tasks too.