toktok newsletter will keep you up-to-date with the latest news on SK and affiliates.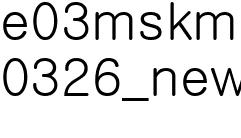 Chairman Chey Tae Won delivered a special message via videoconference at the SUPEX Council. First, Chairman Chey said, "The safety net woven into SK is no longer effective," and emphasized that the company should build a new safety net for the society, customers, and SK People – all of them who have fallen victim to the COVID-19 outbreak. In addition, he diagnosed the current situation as a serious crisis that may recur in the future and asked that "each company should make efforts not only to secure resources and capabilities (R&C) for its own survival, but also to gain investors' trust in its sustainability," in order to get through this unprecedented crisis. Chairman expressed his gratitude to SK People who are doing their part amid the crisis situation and asked them to "continue to do research accumulate relevant data on the changing work landscape to establish sustainable work system," pointing out how the COVID-19 outbreak is changing the way we work. Finally, Chairman Chey Tae Won commented, "The spirit of hope and paegy is in our DNA – we have successfully overcome numerous crises, and with the same spirit, we can turn this challenge into an opportunity to grow and move forward."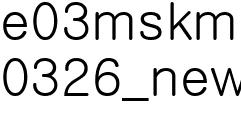 At an ITU-T conference, which works on standardization of worldwide telecommunications, the 5G MEC (Mobile Edge Computing) interworking platform technology proposed by SK was adopted as an International Standardization Project. When a technology is adopted as an International Standardization Project, it becomes a global standard after discussions among ITU-T member countries. SK telecom proposed to establish the Federated Multi-access Edge Computing standard for improved universality of 5G MEC technology and services and expedited development of the tech ecosystem. The Federated Multi-access Edge Computing establishes separate channels that can interwork with each of the carrier's 5G MEC systems so that service providers can provide the same 5G MEC services irrespective of region or carrier. When 5G MEC links become available based on the international standard, consumers can use 5G MEC services without any regard to the region or subscribed carrier. Also, service developers can improve development efficiency by reducing the process required for optimizing the same services to each carrier's 5G MEC system. With the aim to complete the international standard by 2020, SK telecom will be part of the SG11 Q7 study group which studies 5G MEC specifications for AI, big data, and mobility services within ITU-T to perform research on structure, signal specifications, and requirements for the Federated Multi-access Edge Computing technology.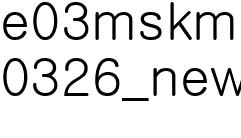 SK biopharmaceuticals announced that its innovative new drug Cenobamate (marketed as XCOPRI® in the US) received Schedule V from the US DEA (Drug Enforcement Administration). In the US law system, drugs that work on the central nervous system are subject to DEA scheduling after first being approved by the FDA (Food and Drug Administration). DEA then evaluates a drug's medical purpose and its abuse or dependency potential to designate one of the 5 Schedules (Schedule I to V) to the drug. Cenobamate was designated as a Schedule V medication which means it has the lowest abuse potential. With this, the final regulatory process is complete for product release and the medication management level is determined according to the schedule. All the preparatory work including organizational and marketing plans for direct sales in the US is done at the moment.