'Cloud' is the most often-mentioned keyword in the contemporary ICT market and known to be the foundation of the 4th Industrial Revolution. Let's find out what it is and how it is being used in our daily life.
What is a 'Cloud'?
Before we dive into a cloud, we need to briefly examine the typical cloudless IT configuration of the past. First, we needed data storage like a hard disk installed in a PC. Then, we needed an operating system (OS) such as MS Windows as well as service applications. In addition, we needed a network connection to link to the Internet.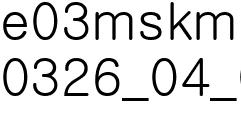 The traditional IT approach was primarily based on direct purchase. Hardware resources were purchased; a physical environment to deploy them was configured; and software applications required for service were either purchased or developed. This process was usually implemented over several months and would take several years in some cases.
Basic cloud approach is based on those system components used as borrowed resources. Cloud services initially started primarily in hardware domains (server, storage). The notion of cloud service has now been expanded to cover even software domains. Depending on the nature of service domain, cloud is categorized into IaaS (Infra as a Service), PaaS (Platform as a Service), and SaaS (Software as a Service).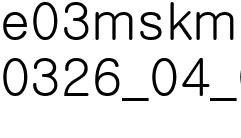 Cloud is expanding in all directions
What business values can be obtained from the cloud? It first supports business agility and scalability. In a traditional IT configuration, it takes weeks or even months to secure the necessary hardware. Yet, hardware can be secured in a matter of hours or even minutes in a cloud environment. For example, when customer demands rise abruptly to buy train tickets during a holiday season, subscribe to shopping mall events, book a concert, or purchase a newly released game, cloud service can ensure a prompt response.
By the same token, cost benefits can also be attained. If hardware resources are to be directly purchased, purchase decision should be appraised by peak demand for hardware, which also means that some hardware capacity will not be used off peak. In contrast, necessary computing resources are temporarily borrowed in a cloud environment and returned when they are no longer necessary, which ensures that costs are incurred using as much as applicable hardware is needed.
AI (Artificial Intelligence) is now being used in increasingly more applications as in the cases of machine learning and deep learning. AI requires big datasets for algorithm modeling and learning. In particular, huge image or video datasets for AI training are needed, which necessitates significant computing power. In this case, cloud solutions can allow for flexible use of computing power only to the extent of being necessary for model training. In addition, the cloud can be utilized as infrastructure that can improve and accelerate access to a variety of digital technologies such as IoT, big data, AI, blockchain, and so forth. Furthermore, technologies that are hard to implement are already implemented in a SaaS cloud and easily accessible even by non-expert users.
Cloud is not an option but a must for business organizations
Global enterprise Starbucks has digitized the entire business cycle from coffee bean purchase to coffee serving, using Microsoft's SaaS. First of all, its 'Bean to Cup' program empowered by tamper-proof blockchain technology provides complete transparency into the entire distribution cycle from coffee bean production sites to coffee shops. Through the Starbucks app, customers can find out the origin and cultivation sites of their coffee beans, and even social outreach programs to support regional coffee farmers.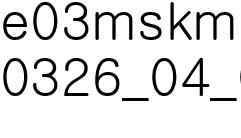 30,000 Starbucks coffee machines worldwide are connected to a cloud platform through which pressure, water quantity, temperature, and mechanical conditions are identified and quality control which is critical to any franchise business is supported. In addition, new recipe updates are transmitted in real time over the cloud platform instead of being transported in flash memory sticks. Cloud-enabled AI also provides customers with a personalized experience. Machine learning is utilized to accurately predict and recommend menus in tune with customers' personal preference, weather conditions or time-of-a-day information, etc.
Then, what efforts are being made by SK? To build an underlying foundation for competitive cloud services, SK C&C has secured a cloud center in Pangyo, deploying a variety of service models from IaaS to SaaS. SK C&C also is partnering not only with other Korean but also global cloud service providers, recently acquiring some equities in Cloocus, the No. 1 managed service provider in Korea.
With the 5G war ever intensifying, SK telecom has enhanced its competitive edge in smart factory, IoT, AI sectors through collaboration with Microsoft and launched cloud game services. As opposed to video streaming service, game service essentially requires fast data transfer rates and powerful computing performance as servers need to process game data and respond to users in real time.
To enhance data accessibility, SK hynix has implemented a 'Data Lake' and analyzed big data in a range of domains, launching a PaaS that provides micro services for fast service development. Given the restrictions imposed on data transfer to external parties that are inherent in semiconductor industry, SK hynix's cloud has taken a hybrid cloud configuration in which data uses internal cloud and business applications external cloud.
SK innovation is also gradually scaling up the use of cloud. Analytics platform, service, procurement, and reference information are already deployed on a cloud platform and smart pricing that predicts optimum gas pricing level and a soft sensor* model that takes the place of physical sensors have been developed and put into operation.
* Machine learning-empowered virtual sensor that predicts temperature, pressure, etc.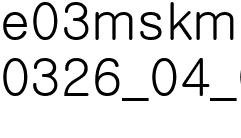 The world is stepping into the center of digital innovation and business organizations are realizing that as-is business models will soon be outdated. SK is also being affected by digital innovation and challenges faced by different SK affiliates vary significantly.
According to a joint research recently conducted by the global consulting firm Capgemini and the US MIT, Digiritis meaning business organizations that have innovative visions and invest in digital services have '9% more revenue, 26% higher net income, and 12% greater market value' than ordinary business organizations.
To remain competitive in the digital era, SK needs to turn our business insight and know how into digital assets. Cloud technology is the most critical tool for producing those digital assets. Let's see how SK will climb onto the cloud to soar into the future.