At CES 2023 that brought together technologies and trends for sustainable future in January, SK Group's sustainable food truck emerged as a hot place. SK-bingsu (Sustainable Korean Ice Flakes) made from fermented milk protein turned the eyes of many CES visitors. Let's find out what fermented milk protein is and the future innovative milk manufacturing technology will bring about.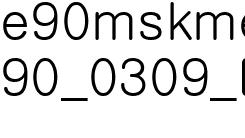 Concerns have been mounting recently over the sustainability of conventional dairy product manufacturing approaches. Raising cattle involves a significant use of resources including land and water, with enormous carbon footprints in the dairy production system. In response, there have been many attempts to study and develop sustainable foods to contribute to reducing the carbon footprint of agricultural and livestock-farming industries. SK Group aimed to present sustainable foods as potential enablers of the structural innovation of agricultural and livestock-farming industries. Standing out the most among them is fermented milk protein.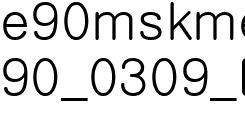 At 2023 CES, SK Group featured not only SK-bingsu made from Perfect Day's fermented milk protein but also ice cream and cream cheese deserts made from the sustainable protein of Nature's Fynd. Some CES visitors dropped in at the food truck to taste the sustainable dairy products served by SK Group. As the food truck went viral as a hot CES place, the initial batch enough to serve 12,000 customers was all sold out on the third day. More products were brought that were sold out again, and additional batch to serve 3,000 customers had to be sourced in haste.

Many visitors who tasted the dairy products commented that they are willing to buy the products as long as they have a taste similar to traditional dairy products even if it means paying a premium price. Some guests even alluded to a commitment to participate in carbon reduction initiatives or asked when the products would be available in the market.
In developing fermented milk protein, Perfect Day took an approach completely different from conventional production strategies that rely on cattle, alternative milk made from a combination of grains, or vegan milk extracted from almond, oat, brown rice, or other sources. Milk protein is produced by fermentation technology.

Milk has six different proteins dispersed in water. Fermented milk protein is produced by fermenting protein-producing genes extracted from milk cows combined with Trichoderma Reesei, a filamentous fungus. The VTT Technical Research Center of Finland recently produced even egg white with this microorganism. If we can obtain egg and milk from microorganism fermentation without having to raise cattle and poultry, we can put an end to inhumane livestock farming practices and significantly reduce greenhouse gas (GHG) emissions as well.

Using its proprietary Precision Fermentation technology, Perfect Day succeeded in producing and commercializing the world's first fermented milk protein in 2019. Perfect Day now supplies a variety of food businesses producing ice cream, chocolate, cream cheese, protein powder, smoothies, and related products.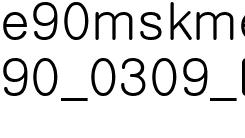 If we replace milk from cows with fermented milk protein, we can improve the health of not only our planet but also consumers. Perfect Day was ISO 14067-certified in terms of product carbon footprint, verifying their environment-friendly benefits that come in the form of 99% less water usage, 97% less GHG emissions and 60% less energy consumption. As fermented milk protein ensures similar taste and texture to conventional milk, even people with lactose intolerance* can enjoy milk. Going beyond simply replacing an ingredient for animal-based dairy products, it also provides further nutritional benefits as it can be developed as an ingredient for functional beverages with a myriad of add-on nutrients.

Price gap is also expected to be narrowed down almost to zero in the next five years. Fermented milk protein currently costs more, but multiple mass-production strategies that can increase production yields and save material costs at the same time are being constantly studied. Given the rising global trend in dairy product prices, we may be able to see fermented milk protein products reasonably priced earlier than what is currently expected.
*Lactose intolerance: inability to digest lactose, a sugar found in milk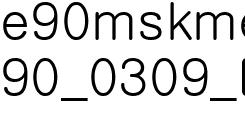 Perfect Day's fermented milk protein products are currently sold in the United States, Hong Kong and India. It will not be long before Korean consumers can enjoy fermented milk protein products as a part of their daily life. In November, 2022, SK Inc., Maeil Dairies and Perfect Day signed a tri-partite memorandum of understanding (MoU) in a bid to forge a future-bound foodtech partnership. Upon completion of the permit and authorization process by the Ministry of Food and Drug Safety (MFDS) which is expected to take in over a year, ingredients produced by Perfect Day will be brought into Korea around 2024 and made into finished products, distributed and sold by Maeil Dairies to retail customers.
The day when we can drink milk without having to raise cattle is sure to come. Food products made from fermented fungi can deliver not only environment-friendly benefits from a smaller carbon footprint and resource usage in their production process but also improve animal welfare by enabling dairy farmers to structurally innovate the conventional inhumane cattle-raising practices dominated by cost constraints. If fermented milk protein products are made accessible at affordable prices in a near future, consumers will surely appreciate the value of fermented milk protein products.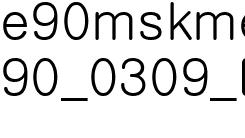 Furthermore, SK Inc. is partnering with Meatless Farm producing plant-based alternative meat products, Nature's Fynd offering cream cheese made from microorganism-fermented protein and patties not based on animal meat, and Wild Type supplying cell-cultured salmon meat in an effort to constantly expand its sustainable food portfolio. SK Inc.'s Green Investment Center is sourcing key technologies to claim a vantage point in the emerging green business domains and accordingly investing in the foodtech industry that promises both eco-friendliness and market viability. As overcoming climate change also leads to opportunities to capture future values, SK Group vows to leverage high-tech innovation to promote a sustainable food ecosystem.
Sustainable foods are replacing animal-based foods.
Awareness of health, environment and animal welfare combined with cutting-edge technologies
of global companies has planted more expectations than doubts in our mind now.
As sustainable foods including fermented milk protein continue to expand their market coverage
and customer base, SK Group will appreciate your support for its efforts in the forefront.