toktok newsletter will keep you up-to-date with the latest news on SK and member companies.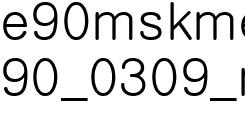 Chairman Chey Tae-won visited three European countries (Spain, Denmark, and Portugal) from February 28 to March 5 in the capacity of special Presidential envoy to drum up support for Busan's bid to host World EXPO 2030. His appointment as a special envoy is expected to enable him to deliver the unwavering commitment of the Korean government for World EXPO 2030 Busan more clearly and have a wider room for negotiation.
Headed by Chairman Chey Tae-won (Co-chair of the Bid Committee for World EXPO 2030 Busan representing civilian committee members), the special envoy delegation is staffed with KCCI Executive Vice Chairman Woo Tae-hee, Vice Chairman Park Jung-ho of SK Hynix, CEO Park Kyung-il of SK ecoplant, Sung Il-kyung, head of Samsung Electronics Co.'s European unit, and former South Korean Ambassador to Mexico Hong Seong-hwa. The delegation met with Prime Minister Pedro Sanchez at the Prime Minister's Palace in Madrid, Spain, discussing strategies to bolster up cooperation between Korea and Spain across various domains and calling for support of the Busan EXPO bid.
In addition, they met with Industry, Trade and Tourism Minister Reyes Maroto on March 1 to discuss bilateral economic cooperation and share consensus on the objectives and vision of World EXPO 2030 Busan. The Ministry has jurisdiction over the BIE (Bureau International des Expositions) that will select the host of 2030 World Expo.
Starting March 2, the delegation visited Denmark and Portugal to in a bid to garner more support for Busan's bid and discuss a possible economic partnership and more exchange among business leaders with the host countries.