A conference that puts together the technological capabilities of SK Group with the aim to grow the tech ecosystem, SK Tech Summit 2022 was held from November 8 to November 9 at Walkerhill Hotel. Celebrating its seventh year, SK Tech Summit 2022 gathered over 9,000 participants from the 17 member companies of SK as well as external organizations. Held under the theme of "A Better Future Created By SK's Technologies," this year's summit offered presentations and exhibitions on 127 technologies in 10 areas including AI, semiconductors, cloud, and security. Let us share with you the highlights of the summit, which brought together key technologies that will lead SK into the future.
Beyond ICT To Becoming a Comprehensive Tech Conference of SK Group
Top-tier companies in and outside Korea hold large-scale conferences every year to go beyond simply strengthening their respective R&D capabilities and lead the technology ecosystem. For the same purpose, SK Group has also been hosting "SK ICT Tech Summit" since 2016. This year, the conference returned under a new name, "SK Tech Summit," by expanding its scope from ICT to energy, chemicals, and bio. After being held online in 2020 and 2021 due to Covid-19, the summit returned as a largely offline event this year with and was very well received as it offered the participants and attendees the opportunities to gain insights into various areas and network with one another.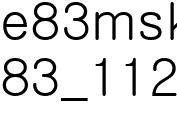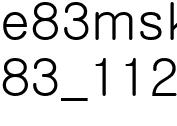 Opening & Keynote Speeches
In the morning of November 8, the first day of the summit, the opening and keynote speeches were delivered. Chairman Park Jung-ho of the ICT Committee under SUPEX Council and CEO Ryu Young-sang of SK telecom opened the event with their remarks.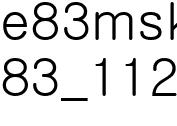 Four speakers delivered their keynote addresses on SK's efforts to create a better future and the direction of technology of global companies. The first two keynote speeches were on the "healthy and safe future brought by AI technology" and the "future where anyone can build an AI model."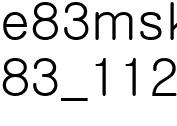 Following the first two keynote speakers, Head of Solutions Architect Kim Ki-waon of Amazon Web Service (AWS) Korea spoke on the technologies that AWS pursues and the company's future strategy. The next keynote address was delivered by Managing Director Estee Cheng of gTech Sustainability at Google, who spoke on how Google's technology is being utilized for sustainability.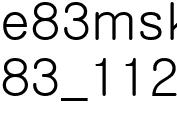 Technology of Tomorrow for Watching, Listening, Enjoying, and Thinking
The discussion sessions that started in the afternoon of November 8 and continued until November 9 were divided into the technology track, which focused on research and development in technology and the business track, where the focus was on how technologies are being used for business. The technology track covered R&D for technologies such as AI recommendations, industrial AI, AI & semiconductors, and cloud, while the business track shed light on how technologies are used in various industries and our daily lives with examples such as AI medicine, AI finance, data management, and cloud work environment. In each session, SK employees presented on stage to share their journey of taking on difficult challenges and achieving successful outcomes.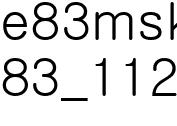 The exhibition booths at the event offered opportunities for participants and attendees to have first-hand experience of technologies developed by 17 SK member companies—including SK hynix, SK telecom, SK Inc. C&C, SK broadband—along with SK partners (seven companies) and start-ups that SK supports (13 companies). In particular, experiential zones were set up for urban air mobility (UAM), virtual reality (VR), and metaverse, allowing the participants enjoy a more vivid experience. In addition, the booths also served as a venue for networking as they included meetings among developers, on-site mentoring sessions for undergraduate students, and a recruitment booth.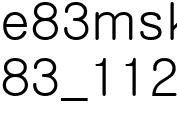 On the sidelines of the summit, attendees could enjoy the event in various other ways, including an online tour using a remotely-operated robot, a metaverse exhibition that used the "art gallery" on ifland, and online exhibition tour with Devocean Young, a group of university tech influencers.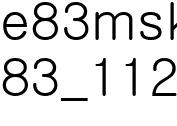 You can go to www.sktechsummit.com to check out the materials related to the sessions and exhibitions held at the SK Tech Summit. As we look forward to seeing more collaboration among various partners that will bring greater synergy for a better tomorrow, please stay tuned to what happens on the technological front of SK.